Pipe coating plants from Berger Engineering
We supply external and internal pipe coating systems.
Before the pipes can be coated, the pipes must be cleaned. This is done using a sandblasting system and / or a glass bead system, depending on the quality of the pipes and the coatings.
After cleaning, the coating is carried out using lance blast machines.
Depending on the diameter of the pipes (from Ø500 mm to Ø2800 mm) and the length of the pipes, the coating process can take 25 seconds to 135 seconds.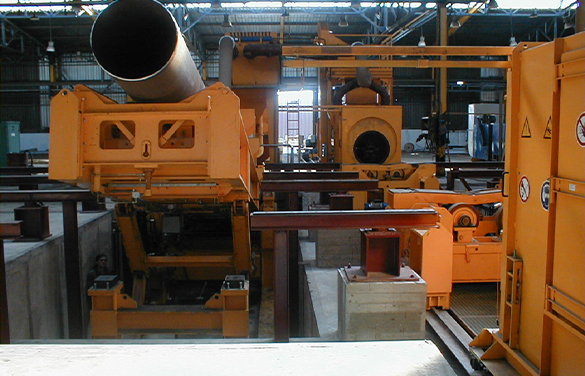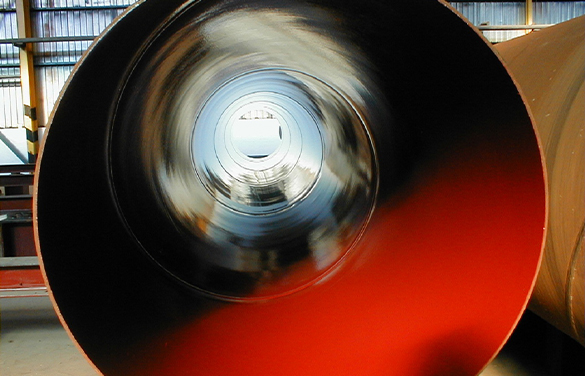 THE ENTIRE CONSTRUCTION OF THE COATING SYSTEM CONSISTS OF:
Pipe cleaning system
Sandblasting machine
Emptying station
Lifting and lowering platforms and devices
Transport device
Coating plant
Drying station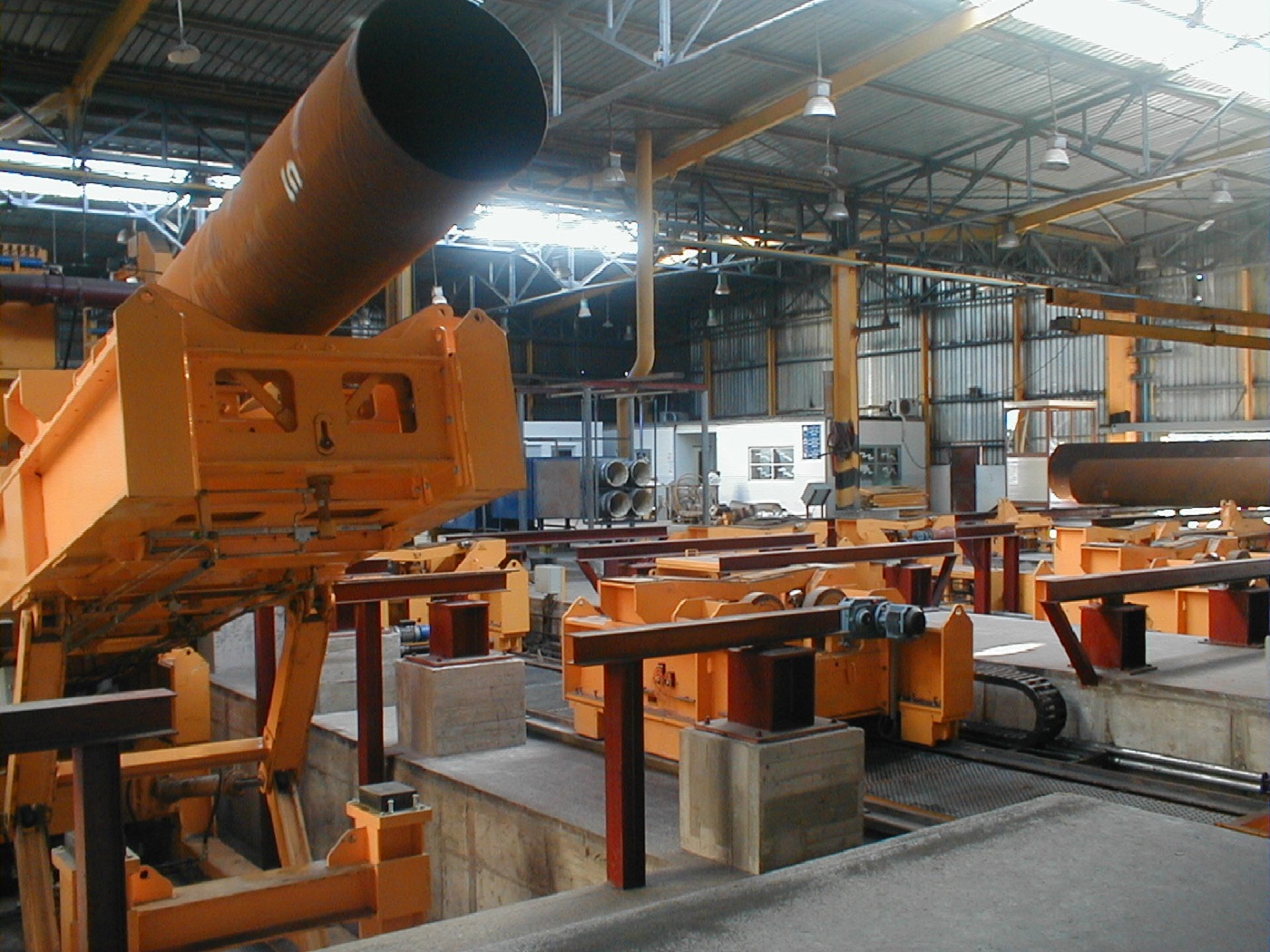 FACTS:
Pipe diameter 500 – 2800 mm
Material of the pipes: steel, stainless steel, concrete, etc.
Length: 4 m to 16 m
Temperature: +20°C to +250°C

(outer coating)

Temperature: +20°C to +110°C

(inner coating)
COATING TYPES:
Polyurea coating
Epoxy resin
Zinc coating
Interior cementation
Bitumen coating
You can find pictures and projects on our desktop view.
REQUEST A BROCHURE
For more information about this product, please contact us personally or request our product brochure.