Successful CRT of WHEST®-14 for ZDAS / BONATRANS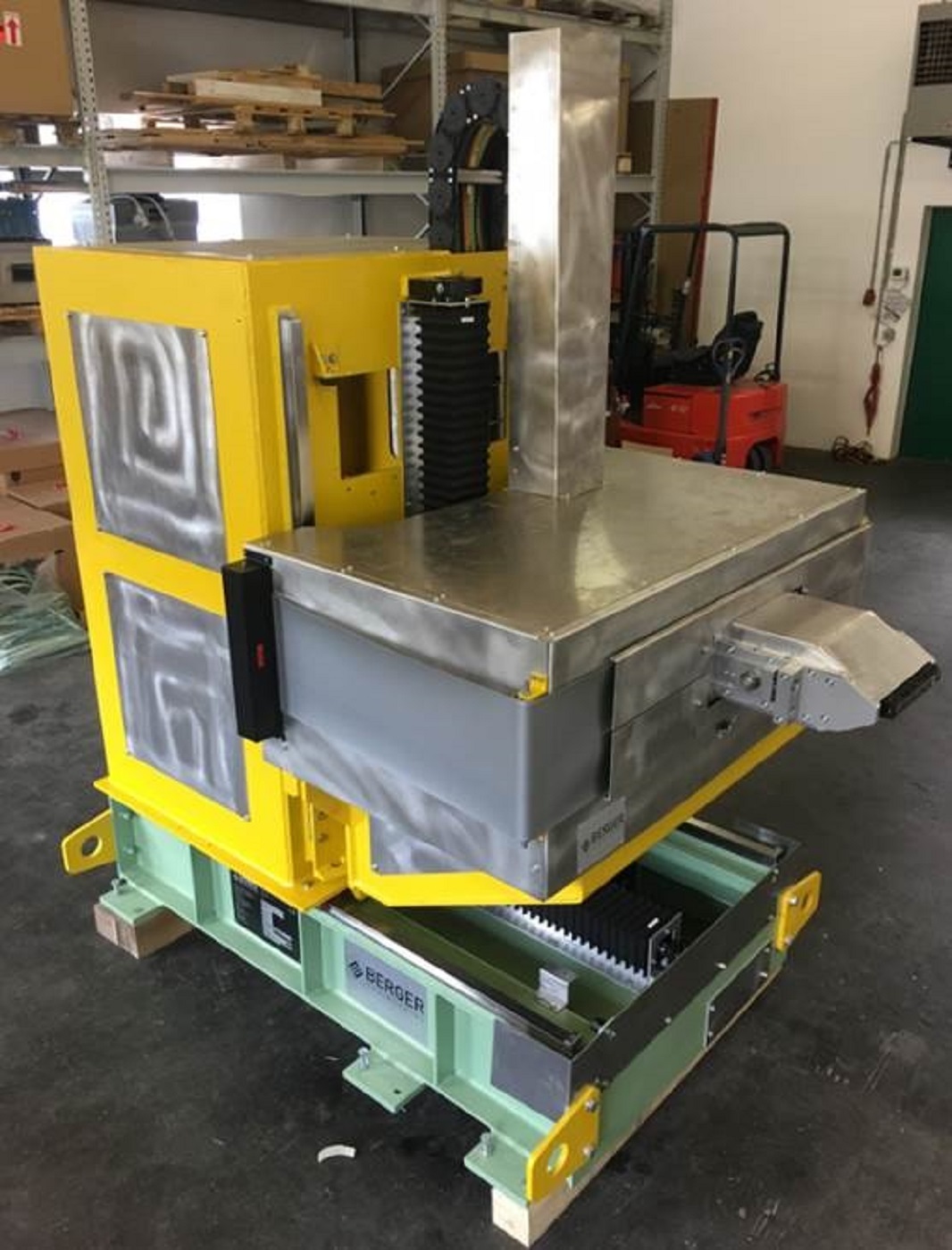 We were able to carry out another cold run test (CRT) of a stamping machine of the type WHEST®-14. For this, our customers ZDAS and the end customer BONATRANS visited us. The cold test went perfectly and the machine has already been shipped.
The wheel stamping machine WHEST®-14 is supposed to mark hot wheels at the BONATRANS GROUP plant in the Czech Republic. For this purpose, the stamping machine is arranged in the production line after the press. It is capable of stamping hot wheels up to 1000 ° C within a very short time with a 20-character marking sequence. In addition, the WHEST®-14 is equipped with our reading system ReaSy, which is the most reliable character recognition for stamp marks.